Sourcing PPE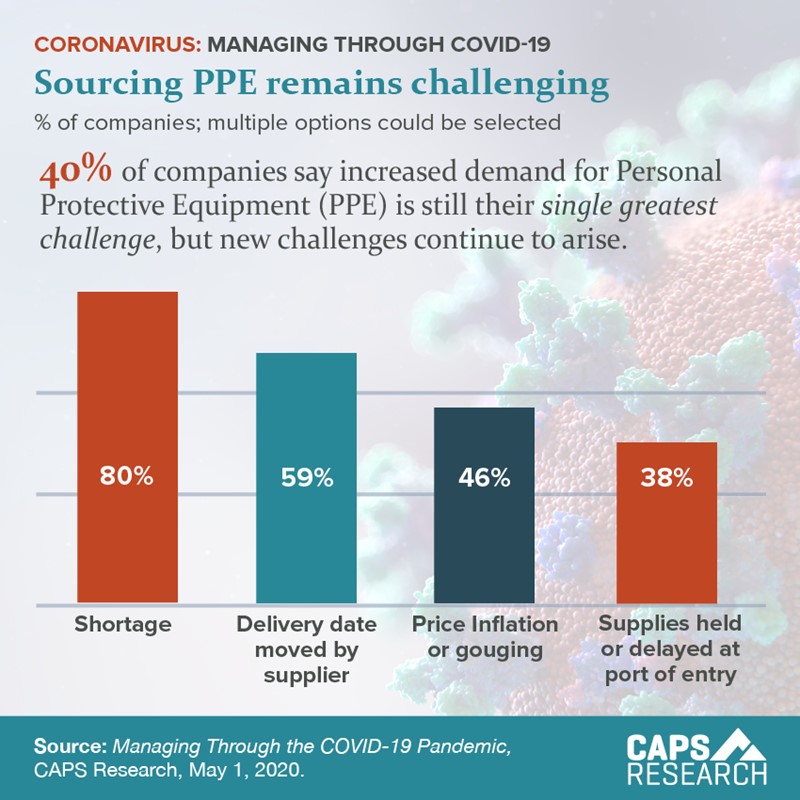 Other less frequent challenges include PPE orders canceled by the supplier and challenges with internal distribution / prioritization of PPE (e.g. hoarding, controls not enabled). Only 6% of companies are not experiencing any challenges, and another 4% state they don't source PPE. 
Our most recent report, Managing Through the Coronavirus (COVID-19) Pandemic, is available to everyone in the CAPS Library now - simply create a free account. For more timely and relevant information on the Coronavirus pandemic, please visit our dedicated COVID-19 resource page.
Supply management professionals from member and non-member companies can participate in benchmarking surveys and get metric reports in return.