SM After the Pandemic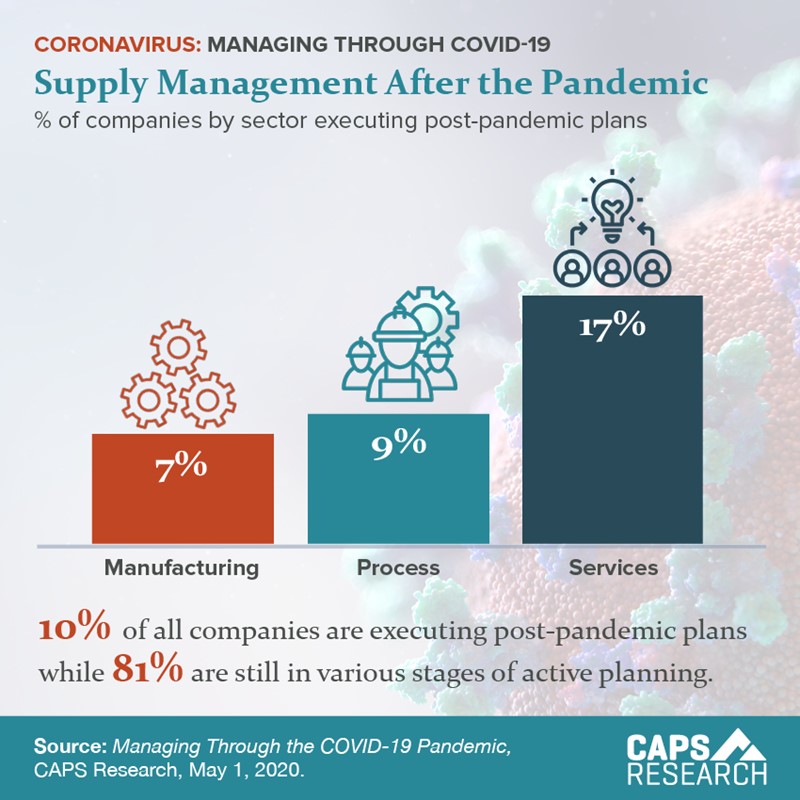 Financial services companies have told CAPS the initial impact of the pandemic was less severe to their industry, allowing them to plan and move forward earlier than others, which partly explains the higher number for the services sector.
Our most recent report, Managing Through the Coronavirus (COVID-19) Pandemic, is available to everyone in the CAPS Library now - simply create a free account. For more timely and relevant information on the Coronavirus pandemic, please visit our dedicated COVID-19 resource page.
Supply management professionals from member and non-member companies can participate in benchmarking surveys and get metric reports in return.