Pandemic and Personnel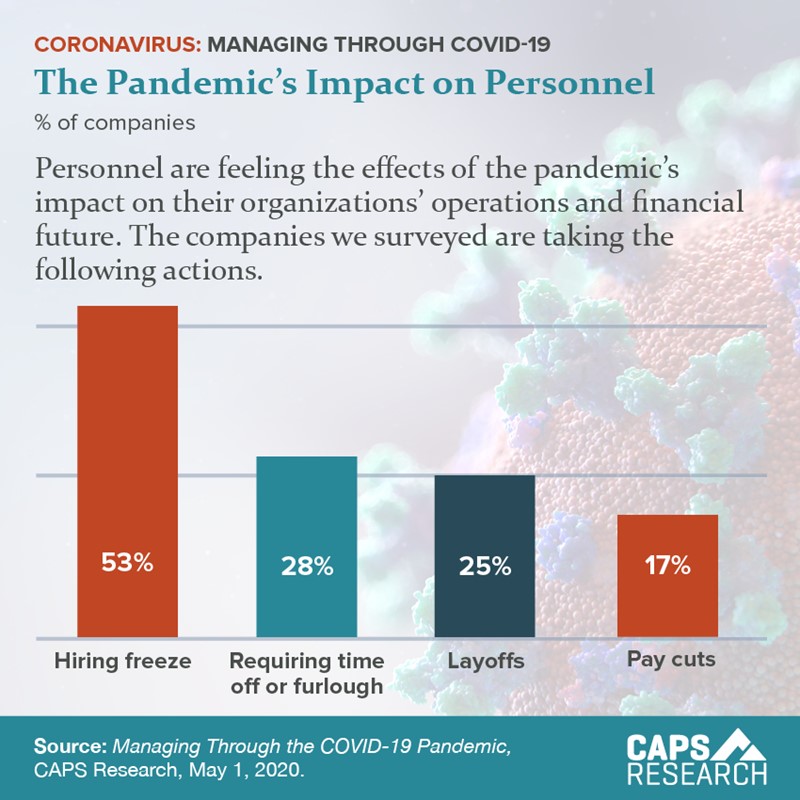 Other actions mentioned by companies include cutting / deferring 401k match, eliminating overtime, releasing contract workers, and offering voluntary leave or retirement. There was one company in an "intense hiring focus" to fill prior vacancies.
Our most recent report, Managing Through the Coronavirus (COVID-19) Pandemic, is available to everyone in the CAPS Library now - simply create a free account. For more timely and relevant information on the Coronavirus pandemic, please visit our dedicated COVID-19 resource page.
Supply management professionals from member and non-member companies can participate in benchmarking surveys and get metric reports in return.