New Year, All New CAPS Membership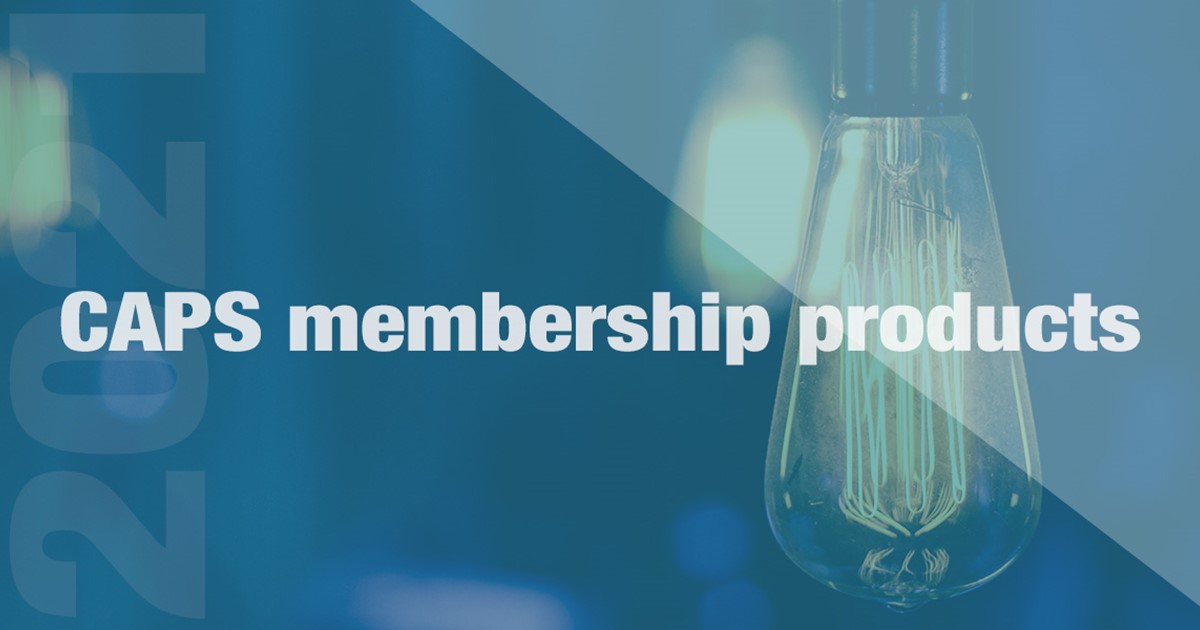 The CAPS team is excited to announce a whole new value-driven approach to CAPS membership. We've listened closely to member CPOs and our Executive Advisory Board. We're launching new products focused on richer insights and more applications for you and your organization.
In the past, we've grouped our membership products by "Research, Benchmarking, and Events." Those mainstays of CAPS membership are not going anywhere, but they are now part of the larger CAPS membership journey with your goals as our shared destination. We're taking you from inspiration to connection to advancement so you can surpass your own benchmarks, align to the business, and be ready for what comes.
We have combined our Premier and Preferred membership programs into our new Enterprise Unlimited membership. Enterprise Unlimited incorporates the benefits you've already come to expect – with access for your entire supply management organization – but it also includes new tools and resources to elevate your organization and team.
Brand new membership products for 2021
CPO Conversations: Virtual roundtables exclusively for senior leaders. Connect monthly with peers to discuss topics of importance to you.
Metrics Dashboard: Online metrics available when you need them. Review sector and industry breakouts and compare data trends from the past five years.
Maturity Model: CAPS-developed roadmap with metrics to develop your team and align strategically to the business.
Metric Index: 100+ metrics by category to develop KPIs, improve processes, review risk, manage cashflow, review organizational design, and measure other areas of the business.
Download the new Enterprise Unlimited membership handout (PDF) for more information and a full product glossary.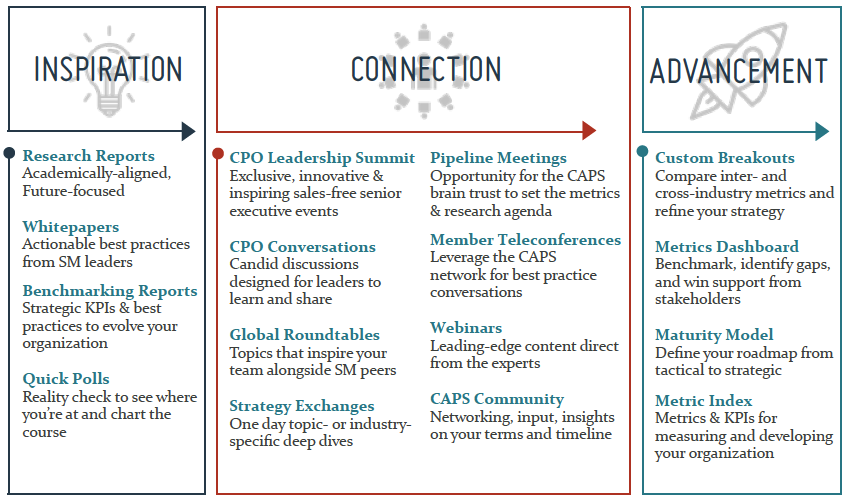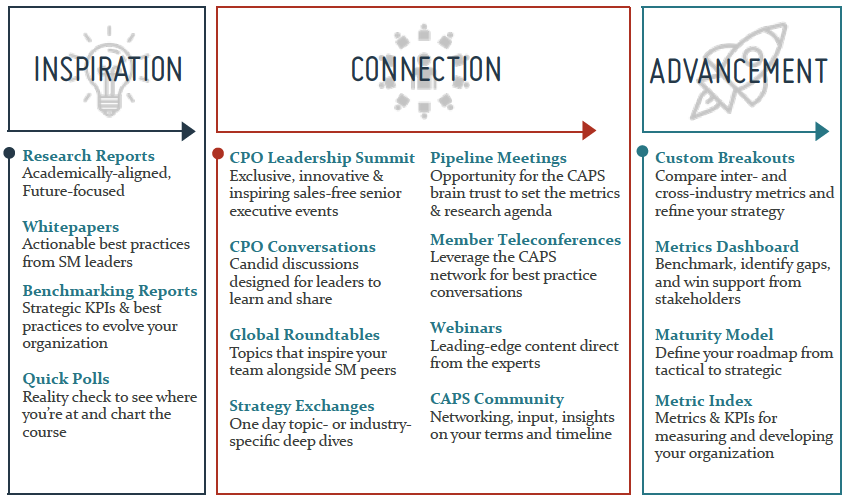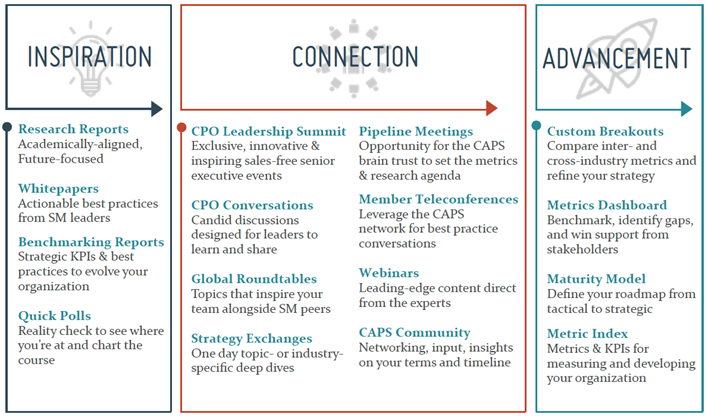 Enterprise Digital Access for smaller organizations
Our Benchmarking level membership is becoming Enterprise Digital Access. This new membership level is available for companies of less than $2 billion in annual revenue and provides your entire organization access to the CAPS Library and new tools for advancing your organization. Download the new Enterprise Digital Access membership handout (PDF) for more information.
Your supply management organization's advantage
All current CAPS member companies will transition to one of these new membership programs at their next renewal. Members will be able to enjoy a number of new membership products and deeper insights, without losing any of the existing ones or paying higher membership fees. Save your consulting budget and tap into your organization's internal wisdom using the most reliable primary data and unbiased insights available.
For more information on either of our new membership programs, or to learn how your company can better leverage these new membership offerings, please contact Nicole Leonardi, Director of Corporate Accounts.
Supply management professionals from member and non-member companies can participate in benchmarking surveys and get metric reports in return.