Supply Management ROI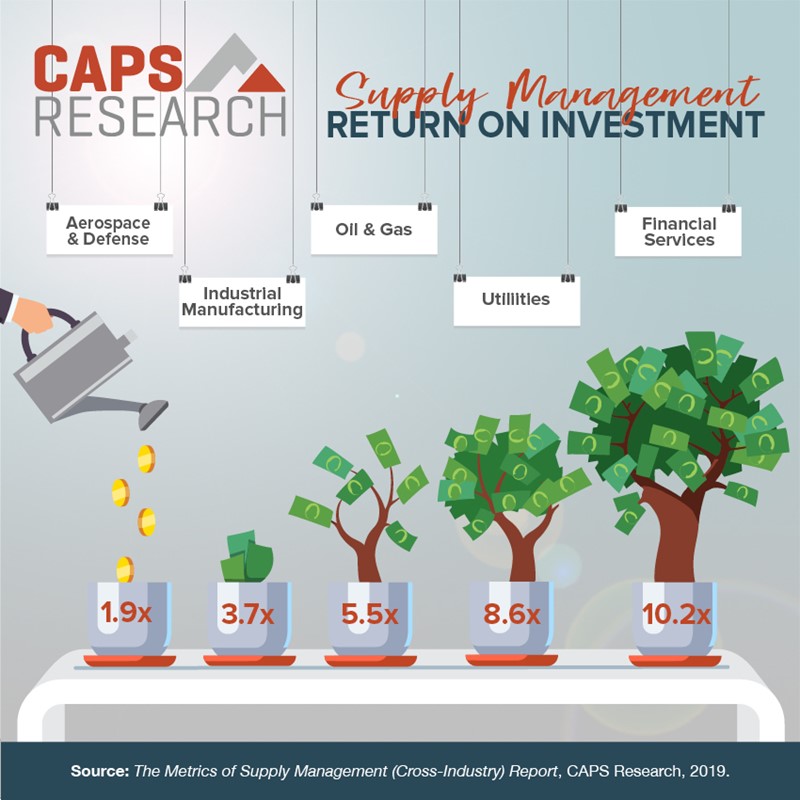 Supply management return on investment (ROI) is a simple way to demonstrate the value of the function. It is calculated by dividing cost savings (reduction + avoidance) by supply management operating expenses. Utilize this powerful metric to communicate the value you deliver to stakeholders. In 2019, every US$1 invested in supply management returns $6.35 (average of all companies' ROI using reduction + avoidance savings).
Members can read the most recent Metrics of Supply Management Report now, but anyone can access the 2014 report - simply create a free account for the CAPS Library now.
Supply management professionals from member and non-member companies can participate in benchmarking surveys and get metric reports in return.