Tracking human rights and diversity initiatives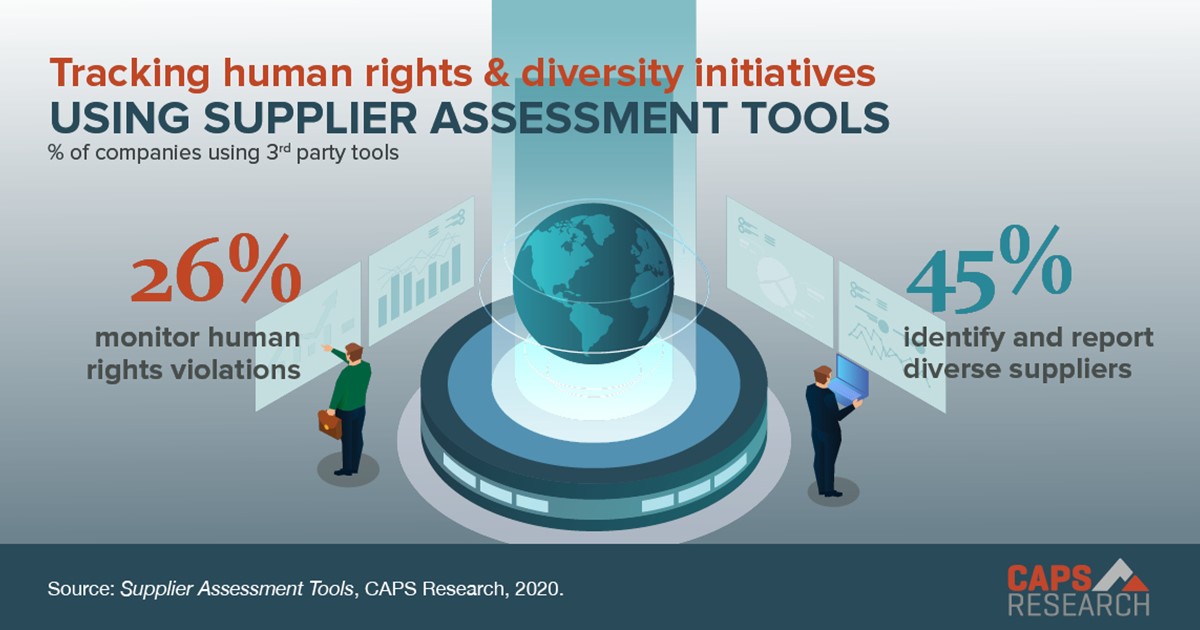 Carefully monitoring your supply chain to reduce risk and protect suppliers has obvious benefits for your organization and your global supply network, but for efficiency and accuracy often requires the use of third-party tools. The top tools being used to monitor human rights in the supply chain are Assent, Dun & Bradstreet, and risk methods. The top tool for tracking diversity is Dun & Bradstreet, while other tools mentioned include Coupa, SAM.gov, SBA Dynamic Search, Supplier.IO, and UniTier.
Supplier Assessment Tools is available to CAPS members in the CAPS Library now. Reports published within the last seven years are reserved for CAPS members, but anyone may create an account and access more than 30 years of metrics, best practices, and leading-edge research. If you'd like to read this report now, please consider CAPS Research membership for your supply management organization.
Supply management professionals from member and non-member companies can participate in benchmarking surveys and get metric reports in return.