Supply Management Talent Shortage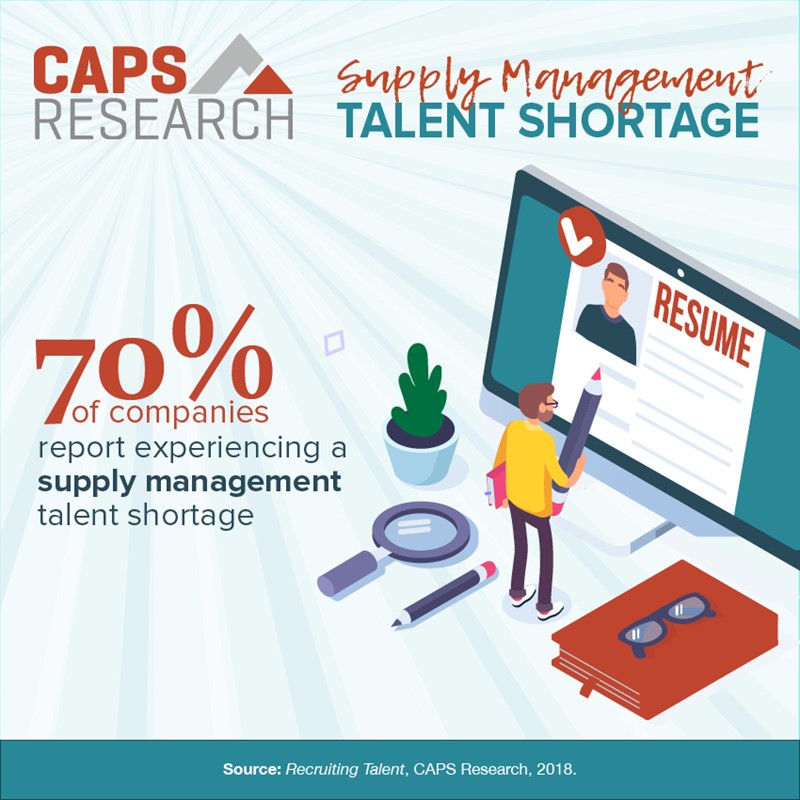 The majority of companies are reporting a supply management talent shortage in recruiting, and it is noteworthy that 37% say recruiting for the supply management function is more challenging than for other functions within the company. This may continue to be a challenge in the near future. ISM's recent Manufacturing Report on Business notes that the employment index decreased 5.1 points during the month of April, reporting an overall PMI® of 52.8%.
Supply management professionals from member and non-member companies can participate in benchmarking surveys and get metric reports in return.