Top Benefits for New Hires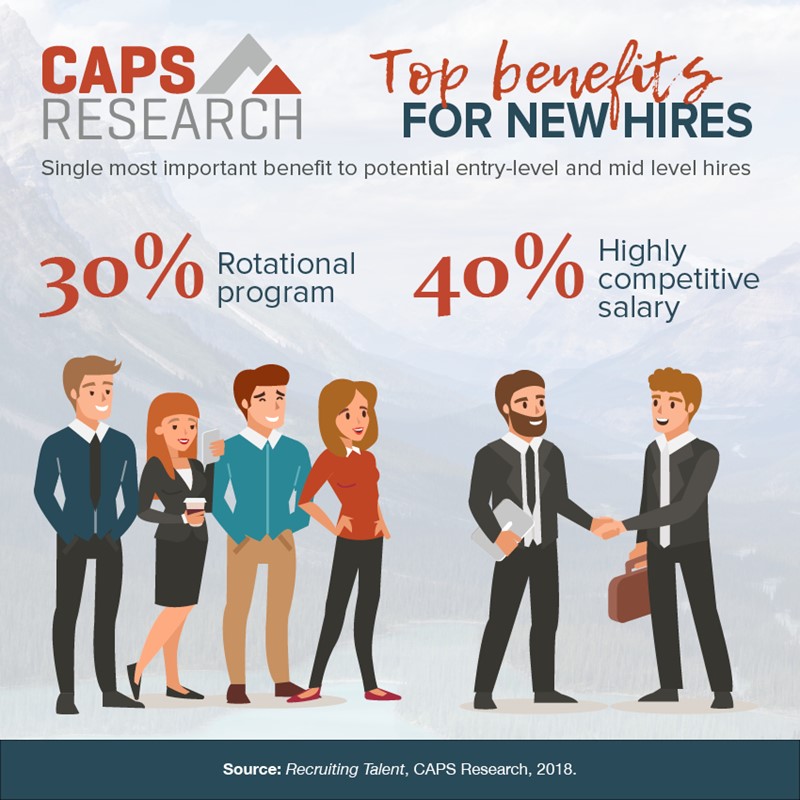 Potential entry-level and mid-level hires identify salary and rotational programs as the most attractive (appealing) benefits. The data showed that flexible work hours and telecommuting were of less importance. 
Supply management professionals from member and non-member companies can participate in benchmarking surveys and get metric reports in return.