SM employees to total employees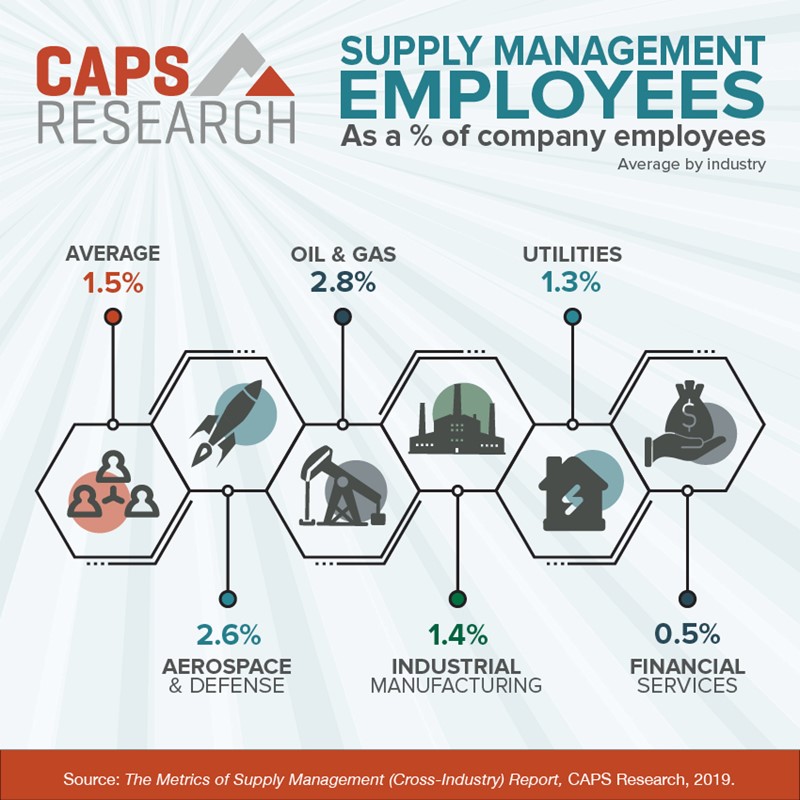 While the strategic focus of supply management groups is quickly expanding, increased responsibility is not supported by growing headcount. Many supply management groups, in fact, are expected to do more with less. Across industries, supply management personnel relative to all company employees has been on the decline, at 1.5% this year. 
Members can read the most recent Metrics of Supply Management Report now, but anyone can access the 2014 report - simply create a free account for the CAPS Library now.
Supply management professionals from member and non-member companies can participate in benchmarking surveys and get metric reports in return.