Managed Spend/Category Employee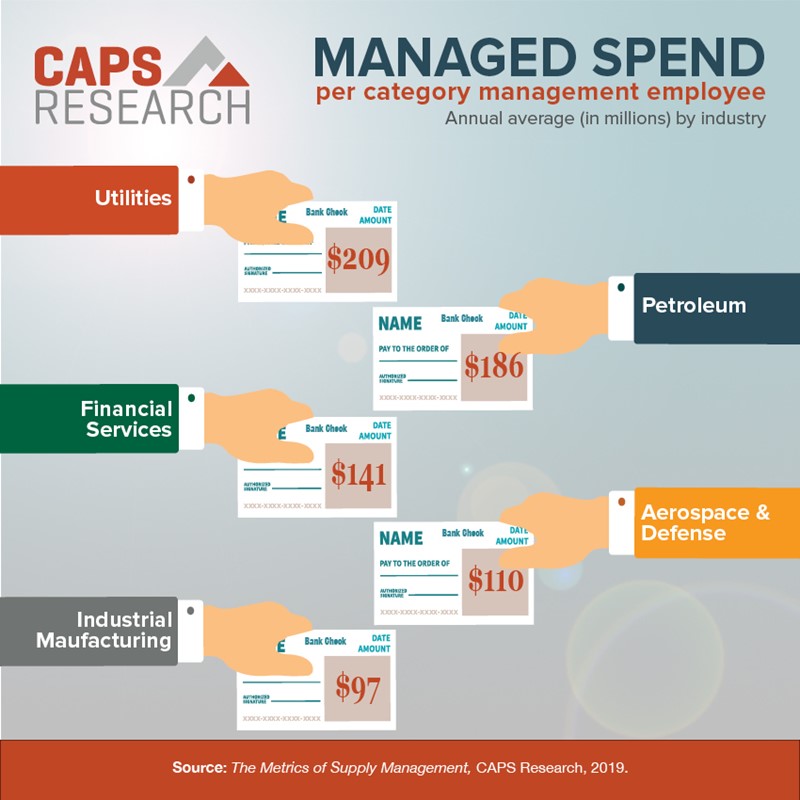 When strategic employees on category management teams are managing increasing amounts of spend, it brings a more formal process and due diligence. This enables the organization to be more strategic, bottom-line friendly, and better protected from supplier risk. Across industries, category management employees comprise 12% of the total supply management headcount. How does your company compare? Is the balance shifting from tactical employees to more strategic roles like those found on category management teams?
Supply management professionals from member and non-member companies can participate in benchmarking surveys and get metric reports in return.