Cost savings per strategic supply management employee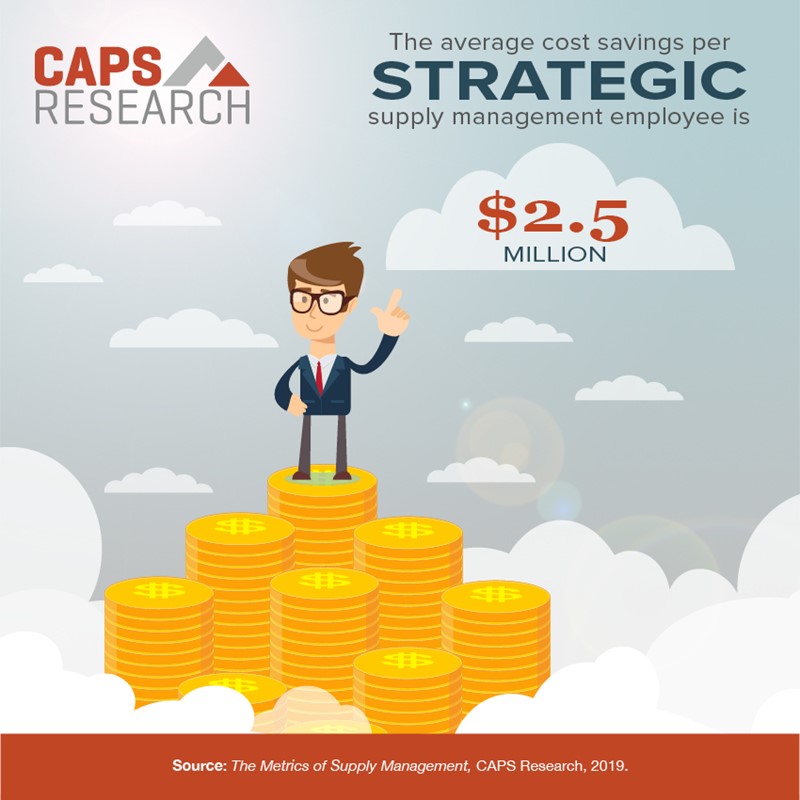 Cost savings is a powerful KPI for demonstrating the value of your supply management group. The journey continues as supply management transitions to more strategic roles. On average 38% of supply management employees are in a strategic role versus tactical. How much total cost savings are your strategic supply management employees delivering? 
Supply management professionals from member and non-member companies can participate in benchmarking surveys and get metric reports in return.