The CAPS Executive Summit is an event that will challenge you, enlighten you, and get you excited about the future of supply management! Like all CAPS events, it's the ideal opportunity to connect and exchange ideas with other senior executives in a zero-pressure environment.
When, where, and how to get started
Join Us At The Executive Summit!
Enjoy the perfect blend of work and play over the course of this two-and-a-half-day event.
This year's session topics will include:
Stakeholder engagement/strategic communication
"The Basics" - Productivity & operational excellence
Technology
Resilience
Talent & organizational transformation
Regulatory
All attendees must be executive level procurement or supply chain leaders, VP, EVP, or CPO level of companies with $500M+ in revenue.
Nonmember supply chain executives may attend for a registration fee
*All attendees are responsible for their own travel and hotel expenses.
To register for the Executive Summit, please click the box below for members or nonmembers and fill out the form. If you're unable to join us this year, we want to respect your time and your inbox, so feel free to opt out of this year's invites.
What's on the agenda & where to stay
Insightful agenda, invaluable connection
Click on the tabs below for more detailed information on what we'll be discussing, where we'll be meeting, and where to stay. While there are no registration fees and most meals are covered, you are responsible for accommodations during your visit to Arizona.
Please note: the agenda is subject to change as we approach the event.
Day 1 - Monday, October 23, 2023
7:30 am Golf Outing or Enjoy Local Social Activities
5:00 pm Welcome Reception and Dinner
Day 2 - Tuesday, October 24, 2023
7:30 am Breakfast and Networking
8:30 am Welcome and Introductions
     Denis Wolowiecki, Executive Managing Director, CAPS Research
9:00 am Transformation and New Supply Chains
     Maria Villablanca, CEO and Co-founder of The Future Insights Network, Host of the Transform Talks podcast
9:45 am Q&A with Maria Villablanca
10:00 am Networking Break
10:30 am The "Bleeding Edge" of Supply Chain Technology
     Mike Wheeler and Frank Scavo, Avasant
11:15 am Panel Discussion: Dealing with the Forces that are Reshaping Supply Chain
     Frank Scabo, Avasant
     Rob Hanfield, NCSU
     Additional speakers being added
12:00 pm Lunch and Networking
1:00 pm A View from Washington DC: Policies, Regulations and Elections
     Denise Bode, Founder, Constitution Partners
     Tom Derry, CEO, ISM and CAPS Research Executive Board Member
2:00 pm Networking Break
2:30 pm ExxonMobil and Net-Zero Initiatives
     Pamela Skaufel, CPO, ExxonMobil
3:30 pm Supply Chain Risks Over the Next 3 Years
     Hitendra Chaturvedi, Professor of Practice, Arizona State University
4:30 pm Day's Sessions Adjourn 
6:00 pm Reception and Dinner
Day 3 - Wednesday, October 25, 2023
7:30 am Breakfast and Networking
8:30 am 7-Step Roadmap: Executing Step-Change Improvements in Performance
     Denis Wolowiecki, Executive Managing Director, CAPS Research
9:15 am Engaging Stakeholders for Transformation Success
     Sean D. Williams, Associate Teaching Professor, Bowling Green State University
10:00 am Networking Break
10:30 am Panel Discussion: Successful Organizational Transformation
     Mike McCaig, CPO and VP, ATI
     Kevin Alexander, VP Supply Chain, Marmon
     Additional speakers being added
11:15 am CAPS Research + ISM: Advance to Transform Your Team
     Jim Fleming, Supply Chain Manager, ISM
     Denis Wolowiecki, Executive Managing Director, CAPS Research
12:00 pm CAPS Executive Summit Adjourns
The 2023 CAPS Executive Summit will be held at the historic Wigwam resort:
300 E Wigwam Blvd, Litchfield Park, AZ 85340

Named the country's best historic resort, The Wigwam with its 54-hole championship golf courses, LeMond's Aveda Spa, recreation areas and beautiful indoor and outdoor meeting spaces provides the ideal venue for our 2023 Executive Summit. It blends the best of history and modern-day conveniences in a 440-acre oasis so that the best minds in the supply management practice can focus, network, learn and strategize on topics impacting their organizations and have a little fun in the process too.
Group rates available Sunday, October 22 – Tuesday, October 24, 2023. Room reservation online booking information will be sent upon confirmation of your registration.
Group Booking Information
Hotel booking information will be sent upon completion of the event registration.
King or Double Suite
$379 per night (taxes not included)
Reduced resort fee: $18 per day

Includes:

Complimentary high-speed internet - In Guestrooms & Public areas
Complimentary Valet and Self-Parking
Complimentary bike rentals - Located at the Bell Desk
Unlimited same day golf with purchase of round
Complimentary tennis court usage - 11:00 AM – 4:00 PM
Fitness Center & Motion Studio access
Complimentary scheduled fitness classes
$3.00 per room, per night housekeeping gratuity
Keynote Speaker
Maria Villablanca, CEO and Co-founder of The Future Insights Network, Host of the Transform Talks Podcast, and Supply Chain and Business Transformation Influencer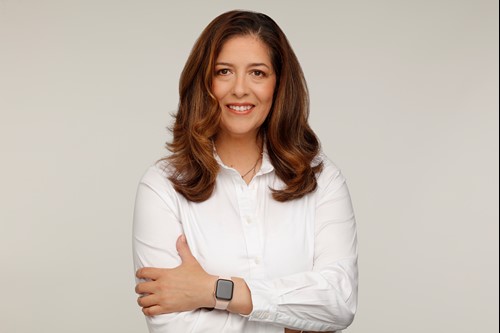 Maria Villablanca is the creator of the supply chain and business transformation podcast Transform Talks, the author of the Transform Thoughts LinkedIn newsletter series, an official Gartner Peer Ambassador, a Brinc mentor for the Oxagon x McLaren Accelerator, and the Co-founder and CEO of The Future Insights Network, a fast-growing network of over 130,000 manufacturing and supply chain leaders. Maria has interviewed hundreds of senior business and thought leaders from the world's most admired organizations to cut through the hype and noise around supply chain and business transformation. Her contributions to the supply chain industry as a creator and to the world of business as an entrepreneur and woman in business have won her several awards, including Top 100 Influential Women in Supply Chain, Top 10 Most Empowering Business Women Leading Through The Change, The Most Acclaimed Leaders in Supply Chain and Elite League of Women in Supply Chain, Top 10 Most Recognized Women Entrepreneurs to Follow in 2022, and Top 100 Women in Supply Chain.
Interactive Session Speakers
Sean D. Williams, Associate Teaching Professor, School of Media and Communication, Bowling Green State University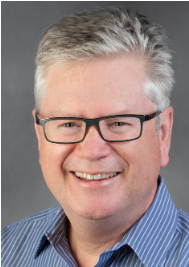 Sean joined the faculty of the Media and Communications team at Bowling Green State University in August 2019. He teaches across the curriculum, including advertising, PR, media and organizational communication. In March 2023, he became Executive Director and CEO of the International PR Research Conference, leading the organization dedicated to connecting research and practice in public relations. In his continuing independent practice, he helps organizations plan and execute integrated strategic communications effectively and measure the results. Focusing on research-based, strategic counsel and execution.
Denise Bode, Managing Partner & President, Constitution Partners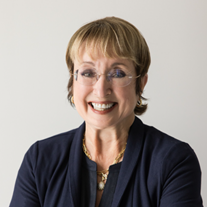 Denise Bode focuses her practice on food and agriculture, energy, environment, tax and trade policy advice and counsel, particularly coalition management and development and implementation of public policy strategies, at the state and federal level. Denise brings over four decades of experience crafting, implementing, and advocating for policy and regulatory proposals at every level of government. Her close connections to policymakers and decision-makers is the result of an extensive career advocating for best practices for both the public and private sector; as such, she is often relied upon by Members of Congress and C-Suite executives to provide her counsel and guidance on any number of issues. She has testified before Congress and has extensive public speaking experience including numerous appearances on network and cable television.
Denise's extensive experience is diverse, including serving as:
CEO of the American Wind Energy Association.
CEO of the American Clean Skies Foundation.
Oklahoma Corporation Commissioner, where she was twice elected statewide in Oklahoma to a post with responsibilities as the principal state regulation of business.
President of the Independent Petroleum Association of America (IPAA).
Tax Counsel and Equity Partner in the Washington, DC firm, Gold and Liebengood, where she led the tax practice.
Legal Counsel to U.S. Senator David Boren (D-OK) on the Senate Finance Committee, focusing on tax and trade.
Energy and Natural Resources Assistant to Governor David L. Boren (D-OK).
Denise's many honors include:
Hill Top Lobbyists 2011, 2012, 2023
Top Association CEO in the United States, CEO Update, 2010
"Woman of the Year," Women's Council on Energy and The Environment, 2009
100 Most Powerful Women in Washington, Washingtonian, 2009
Byliner Award for Government, The Association for Women in Communications, 2002
State Official of the Year, Oklahoma Association of Community Action Agencies, 2001
Energy Award for Public Service, Hearst Newspapers, 2001
Woman of the Year, The Journal Record (Oklahoma City), 1999